A Reference for Live Events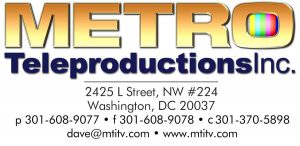 We worked with Bo of Sound Solutions on an event that was put together very quickly at the Beckley Convention Center on September 7th, 2018. The end user was the Pro Football Hall of Fame. I hired Bo as our "fixer". He had great knowledge of the arena, and told us what would and what wouldn't work. This saved us a lot of time in setup.
Bo also worked with me in securing the closest local vendors for Audio and Projectors/Screens.
The job went very well. From a production perspective, it was a 5 camera switch streamed out live to the Pro Football Hall of Fame website, West Virginia Public Television and offered to all public schools in the state, the event featured Hall of Famers Darrell Green, as well local legend Randy Moss.
Bo did a visual sight survey prior to the event, and because he has worked so many events in the arena over the years, he knew everyone to talk to, what additional lighting was available as well as recommendations on where to set up.
I have 30 years of TV Production experience and Bo was a) very knowledgeable b) low key c) the consummate professional. As expected he has excellent audio knowledge but was also very helpful in selection of projectors, screens. He assisted in the additional lighting making sure that was operating properly. Also he played back video segments on our laptop using Playback Pro
He made it very easy for my crew
Dave Lilling
President
MTI